Vibration Sensors
Industrial Vibration Sensors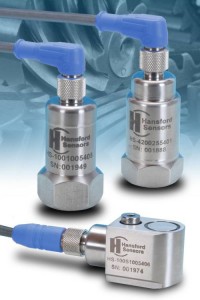 Protect your plant and machinery…
Sensors that warn you of increasing vibration levels on your important plant and machinery, allowing you to plan maintenance so avoiding costly breakdowns.
Hansford Industrial Accelerometers is the Clear Choice for Online monitoring applications and Offline data collectors. Accelerometers are built to meet Mining and Petrochemical specification. Available to ATEX standard and Intrinsically Safe IEC Ex approved.
– Either AC outputs for use with data collectors, or 4-20mA outputs for direct use with PLCs
– Intrinsically safe AC and 4-20mA versions are available with ATEX and IEC Ex certification for approved use in Mining and Petrochemical.
– Multi-sensor switch boxes, vibration sensor modules & accessories for sensors are also available.
REPRESENTED BRANDS: